Sola Dental Spa clinic is the first-class dentistry and patient service. Our main priority is the patient's satisfaction and happiness. The specialists of the clinic are doing their best to achieve the desired results. We will give you a dazzling smile and a sense of self-confidence.
We offer comprehensive solutions for the dental treatment of various complexity. We promise painless, safe, and professional care for your teeth. Modern equipment allows simple and quick solutions for all the tasks. Our specialists will prove the treatment can be satisfying. And you will forget about the fear of the dentist.
Coming to our Staten Island dental clinic on Richmond Ave you will move to a new dimension. Cascading waterfalls, natural light and soothing earth tones all provide a comfortable and tranquil ambiance. You may relax in the SPA with a complimentary refreshment or just enjoy listening to your favorite music. Every visitor is treated as a dear guest.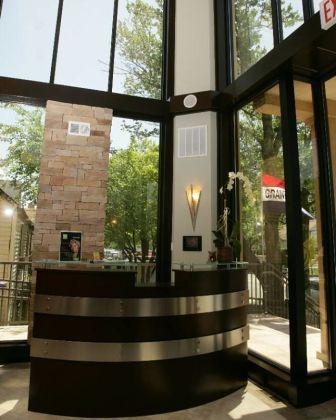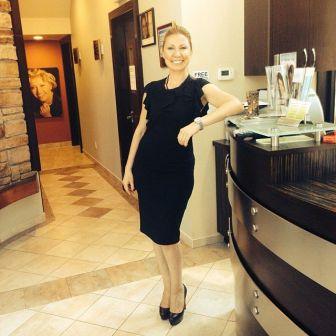 What do we offer to our clients?
Payment options. Financing plans available through third party financing companies.
Your satisfaction is our greatest value. We focus all our efforts and skills on making the patient happy and satisfied. Our team is distinguished by a warm attitude, individual approach, and a sense of responsibility for each patient.
We appreciate your time. Our dental clinic works to a carefully drawn up schedule. We will do all in our power to plan your appointment for the most convenient time. Be sure that you are awaited at the reserved hour.
Guilt-free attitude and patient's support. Many studies and surveys show that people often put off their dental care. And afterward, they try to avoid visits to the dentist. They are afraid the doctor will make them feel guilty for this inaction. But it is not the case of our doctors. We aim to educate the patients and not to lecture them. You will be given as much support as possible and not ashamed.
Brilliant and engaging smile. Our clinic does not use mercury-containing silver fillings. After a visit to us, you will be proud of your smile. No one will ever be able to spot a white filling. And even you will not feel the fillings being different from the rest of your teeth.
Modern equipment. We invest a lot in the latest technologies. We offer digital radiology, a powerful one-hour bleaching system. The clinic meets the highest standards for both pain-free dentistry and infection control.
Friendly staff and relaxing atmosphere. We care about your comfort and well-being. We want you to leave our clinic with a positive experience and desire to come here again. All patients can enjoy refreshing drinks and music in a cozy SPA area.
Sola Dental Spa clinic values all its clients. We serve you faithfully and do our best for you to feel at home in our clinic.