Your smile is one of the first things people notice about you – its part of your expression. A beautiful smile can enhance your appearance and increase your confidence. Smile makeovers are quickly becoming one of the least invasive, cost-effective, and dramatic ways to change your look.
Change
Size, shape, and alignment of certain teeth can be achieved by dental porcelain veneers, bonding, cosmetic contouring or orthodontics.
Dental Implants
Missing tooth or teeth may be substituted with dental implants or dental bridges. Dental implants are a long-term solution. Preserve your natural look and smile. A face without teeth can sag and appear sunken and sad. Dental implants can help you maintain the natural shape of your face and smile.
Dental Porcelain Veneers
Decayed, broken, cracked, or chipped teeth may be addressed with dental porcelain veneers, bonding, porcelain inlays / onlays or dental crowns.
Unattractive Gaps
Spaces between teeth could be closed up with dental porcelain veneers, bonding or orthodontics.
REAL PATIENTS. REAL RESULTS
Sola's Cosmetic dentistry in Staten Island
What can Cosmetic Dentist do for you?
Improve or Correct Bites
Aesthetically appealing, removable clear aligners – Invisalign®, are today's best choice over traditional metal braces orthodontics treatment.
Silver fillings
Old and unattractive may be replaced with tooth-colored fillings (composite resin) for more aesthetic and natural appearance.
Lighten the Color
Brighten the color of your teeth with cosmetic dentistry procedures such as teeth whitening, dental porcelain veneers or bonding.
Gummy Smile
Through cosmetic dentistry the gum line could be raised through a procedure called, gum contouring. This dental cosmetic procedure could give a new improved outlook to your face.
Cosmetic Dentistry in Staten Island
Not everyone knows the difference between cosmetic dentistry and a visit to your regular dentist. A cosmetic dentist has all the training of a general dentist as well as additional education to address the aesthetic appearance of teeth. A cosmetic dentist in Staten Island specializes in providing dental care that makes the teeth look whiter, brighter, and more natural in appearance. If you have stains, cracks, gaps, or misaligned teeth, then a cosmetic dentist is who you would want to visit to correct these minor imperfections. Teeth whitening or dental veneers are two common procedures that a cosmetic dentist will recommend for improving the appearance of your teeth. A cosmetic dentist can also replace missing teeth with dental implants. Cosmetic dentistry in Staten Island is a great way to receive a complete smile makeover so you can have a smile that you will want to show off.
Do you have stains, blemishes, cracks, gaps, or imperfections that keep you from wanting to smile and show your teeth? If this is the case, co wider cosmetic dentistry to give you back the ability to smile with boldness. Cosmetic dentistry in Staten Island focuses on correcting problems with your teeth or gums to give you back your big, beautiful smile. Teeth whitening, dental implants, or dental veneers are all options for fixing areas of concern to give you the perfect smile. At Sola Dental Spa, Dr. Anne Gershkowitz is an experienced dentist in Staten Island who can give you a complete smile makeover so you can feel confident once again.
Cosmetic dentistry is not just about teeth whitening. In fact, teeth whitening procedures represent only a minor part of it. If you have a missing tooth, then dental implants are the solution. What if you have crooked teeth – Invisalign® clear braces can straighten them out. Cosmetic dentistry is not just about repairing your dental imperfections, but you can also receive a complete smile makeover.
Many variables come into play when determining how to design a gorgeous grin. Facial form, gum proportions, teeth shade, shape, and length must be considered.  Highly trained in procedures specific to aesthetic/cosmetic dentistry, Dr. Anne Gershkowitz offers her patients advanced clinical care with the hands and eyes of a true artisan.
To achieve the most ideal natural-looking smile, a cosmetic dentist may use a combination of smile makeover techniques.
Because each case is unique, a personal consultation with an NYC cosmetic dentist is the best way to determine which specific procedure will meet your goals.
Come to our Staten Island, New York state of the art Dental Spa facility for a consultation to learn about different cosmetic and restorative dental treatments available to you.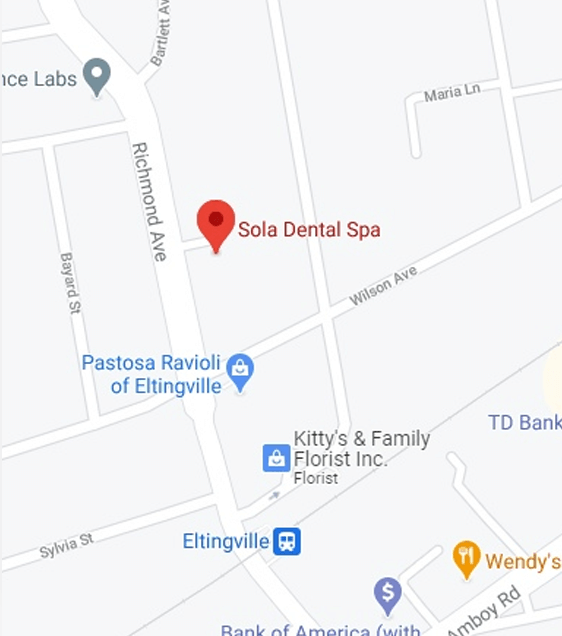 Sola Dental Spa
3777 Richmond Ave,
Staten Island, New York 10312


[email protected]
www.soladentalspa.com
     Sola Dental Spa working hours

We're open on Sunday!
Sunday 9 am – 5 pm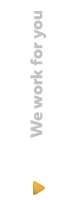 Monday 9 am – 3 pm
Tuesday 9 am – 8 pm
Wednesday 9 am – 3 pm
Thursday 12 pm – 8 pm
Friday 9 am – 3 pm
Saturday closed