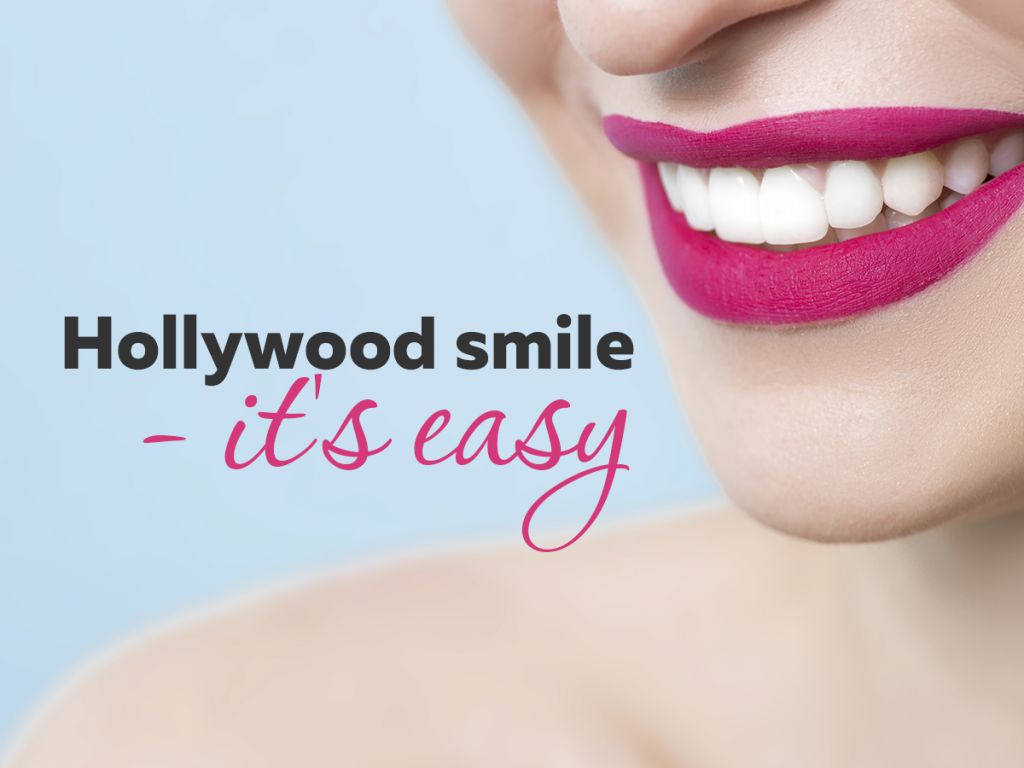 Hollywood smile – that's what we say when we see a beautiful, attractive smile from another person. Hollywood smile owners are actors, singers, politicians and other celebrities. But they didn't get such attractive smiles at all from nature – in 90% of cases. A Hollywood smile is a painstaking and talented work of dentists. Any person can, if they wish, become the owner of a real Hollywood smile – just go to your local Sola Dental Spa dental clinic near you. You may have to go through a series of procedures to help you get the right results. After all, you want that irresistible gorgeous grin!
Excess gum tissue sometimes referred to as a "gummy smile" can most strongly affect the proportions of your smile. Gum Confirmation is a cosmetic dental technique to help you renew your smile with aesthetic results. Processing the shape of the tissue contour using modern laser technology, our cosmetic dentist allows you to minimize the time of your recovery and provides balance and symmetry between the teeth and gums.
If the Invisalign procedure is an option, a cosmetic dentist will take an impression of your teeth and create for you your first individual set of aligners. The number of them and the length of treatment will depend on your personal treatment plan. Each Invisalign aligner set is worn for approximately 2-4 weeks before proceeding to the next set. In most cases, the entire Invisalign process can be completed within 9-15 months.
Another popular option is a cosmetic procedure of placing dental veneers or sometimes called porcelain veneers and its varieties such as lumineers. This cosmetic dentistry procedure can also help acquire a Hollywood smile.
Who is the candidate for these procedures:
If you feel that your shape of teeth need more perfection;
A change in the shade of tooth enamel, which cannot be eliminated with classical whitening;
Chips, cracks, spots from fluorosis on the enamel coating of teeth;
The slight curvature of the teeth.
Missing tooth or more. You can still get your perfect smile. Dental Implant placement is one of the options. A dental implant is helical titanium support for an artificial tooth crown or removable denture. There are various types of implants both in size (length and diameter) and in shape. The length ranges from 8 to 19 mm, and the diameter from 3.5 to 5 mm. Fundamentally, any implant consists of two main parts. The first is the actual implant, located inside the bone tissue of the jaws. The second is the abutment and ceramic-metal crown, i.e. that part of the structure that is located directly in the oral cavity.
On news-medical.net you can find following information on dental implants:
The follow-up process typically takes several months as the dental implant heals, with regular appointments to review the progress, stability, and function of the implants. Patients should be encouraged to prioritize oral hygiene and dental health to help improve the long-term success of the implant. This includes regular brushing, flushing, rinsing, and dental check-ups.