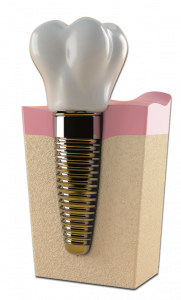 Alas, no one is immune from the loss of one or several teeth – for this, it is not necessary to be a fighter or an elderly person. Injury, chronic gum disease, poor dental care, and bad heredity are just a few reasons that can lead you to the dentist's chair. Fortunately, today, with help of implants in dentistry you can restore a beautiful smile and it is not as long, expensive and painful as many used to assume.
The absence of even one tooth is already a direct prescription for implantation. Without a tooth, a deformation of the dentition happens and adjacent teeth shift towards the missing one. To correct such deformation, it will take much more effort and funds than with common implantation of the single tooth implant.
Are the Implants for Teeth Contraindicated to Me?
The dental implant placement, like any treatment, of course has its contraindications but only a very small part of them are absolute (which completely prohibit implantation). The vast majority of them are relative and can be eliminated after appropriate preliminary treatment.
It should also be remembered that in the case of metabolic imbalance and hormonal failure, dental implant rejection may occur. In the presence of absolute contraindications for surgery, you should choose a different type of prosthetic. For example, a telescopic denture. This method of prosthetics allows getting a good fixation of the prosthesis. To support the prosthesis, a special crown mounted on the tooth is used. Its fixation does not require any implantation work but be careful! With careless use of the restored tooth the crown can easily break off. That is why in the absence of contraindications the implantation is more preferable.
Implantation of even a single tooth implant will be a good solution in the following cases:
– If one tooth is missing and the neighboring ones are healthy:
An implant does not harm them, unlike a bridge, in which they must be grinded.
– If there is an absence of two to three teeth in the dental arch:
Under the bridge, due to lack of pressure, the jaw bone will dissolve over time. However, around the implant – it will not.
– The last tooth in the arch is missing: It can only be replaced with implants, because there are no two neighboring teeth that will support the bridge.
– If a person cannot use a removable denture, for example, due to a strong gag reflex. In this case special horseshoe-shaped prosthesis mounted on the artificial root, which does not provoke nausea, can be used.

Procedure
What Will Be Done
Duration
Number of Visits
Diagnostic Stage
1 day
Inspection, OPTG, and diagnosis will be performed. Choosing one of the dental implants types. If necessary, an additional examination may be prescribed
30-40 mins
1
Upstream Process
2-7 days
There will be CT scanning and contraindications verification. If necessary, consultation with other specialists may be prescribed
Depends on the condition of the patient
Depends on the condition of the patient
Development of a surgical guide and modeling
2-3 days
Professional cleaning
30-40 mins
1
Sanitation of the oral cavity, if necessary – treatment diseases of the gums and mucous membrane
Depends on the health state and scope of work
Depends on the health state and scope of work
Surgical Stage:
jawbone preparation;
tooth implantation;
osseointegration;
gum formation;
installation of an abutment.
Duration – 3-18 months
Bone augmentation (if necessary). In the case of closed sinus lift the implant is placed immediately. With the open one – after a few months
15-40 mins
1
Detachment of the gum, preparation of a place for the artificial root and its installation. With a minimally invasive technique, only a gum puncture is done. In the single-step case – the implant will be placed just after the tooth was removed
10-20 mins for each implant
1
Setup of healing cap for creating an even boundary
10-15 mins
1
Removal of the plugs and installation of the abutment
Less than 30 mins
1
Orthopedic Stage:
Duration – 1-2 weeks
impression for crown making
10-15 mins
1
crown creation from cermet, ceramic or zirconium;
About 1 week
crown fixation
30-40 mins
1
Now that it's all done your single tooth implant will serve for a minimum of 10-20 years and will possibly last your whole life!
Is Rehabilitation Necessary?
After implantation, a rehabilitation period always follows. Its duration is influenced by the characteristics of the patient's body and other factors that your implant dentist will tell you about. At this time special attention should be paid to the cleansing of the oral cavity, as this must be done with special care. To rinse your mouth, use special antiseptic agents. It is recommended to visit a doctor every month. During this period it is necessary to minimize the intake of solid foods.
Fulfilling all the recommendations of the doctor, there will be no difference between dental implants before and after and the masticatory function will be restored quickly and completely.
Where to Do It in New York?
If you need any cosmetic dental care or are looking for dental implants near me, then Sola Dental Spa is the best place to do this in Staten Island. All dental implants here are of the highest quality and all procedures are taken care of in one place. Consultation fees may vary.
Sola Dental Spa's instagram
Lorem ipsum dolor sit amet, consectetur adipisicing elit, sed do eiusmod tempor incididunt ucitation ullamco laboris nisi ut aliquip ex ea commodo conseq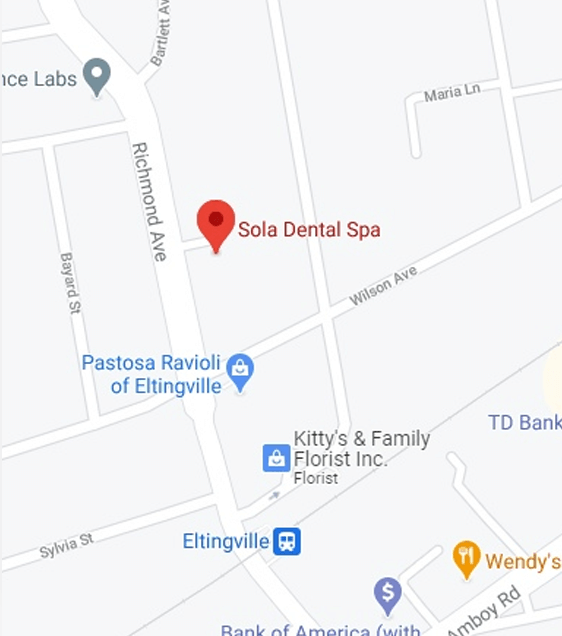 Sola Dental Spa
3777 Richmond Ave,
Staten Island, New York 10312


[email protected]
www.soladentalspa.com
     Sola Dental Spa working hours

We work on Sundays!
Sunday 9 am – 5 pm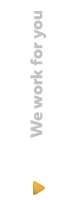 Monday 9 am – 3 pm
Tuesday 9 am – 8 pm
Wednesday 9 am – 3 pm
Thursday 12 pm – 8 pm
Friday 9 am – 3 pm
Saturday closed