In-Office Teeth Whitening
Procedures by
Cosmetic Dentist
Would you like to make your smile bright and beautiful? Modern dentistry offers two types of cosmetic dentist teeth whitening: in-office whitening or at-home kits. If you do it for the first time, it could be pretty confusing to do the correct choice. Basically, they both work with peroxide-based whitening agents. The only difference is that at-home kits contain a lower percentage of peroxide (from 3% and 20%), while cosmetic teeth whitening dentist treatment systems may contain from 15% to 43% of peroxide.
What Are the Advantages of
Teeth Whitening by a Cosmetic Dentist
?
Did you fail to achieve a decent result using at-home teeth whitening products? Find out the key advantages of cosmetic dentist teeth whitening. 
A dentist spots other dental issues
Before you start a whitening procedure, it is essential to solve your oral issues and ensure that your teeth are clean and healthy. A cosmetic dentist always checks for gingivitis and cavities first to receive the maximum whitening effect. 
The strength of the treatments
Numerous whitening toothpaste, gels, and rinses are available for home-usage. However, none of them can compare to professional materials that only cosmetic dentists can prescribe to their patients. They ensure faster and better results. 
A cosmetic dentist is well-trained to ensure that the process of teeth whitening is safe and effective enough. In case any complications after the procedure arise, a dentist has enough background on how to solve the issue. 
A cosmetic teeth whitening dentist procedure is perfectly tailored to a patient's needs and overall oral state. Individual attention is precious and helps avoid any possible risks.  
In-Office Cosmetic Dentist Teeth Whitening
In-office teeth whitening can change the color of your teeth significantly. You will get the desired color in a pretty short period of time. A cosmetic dentist uses the strict protocol when it comes to using peroxide gel in a high concentration, which is applied to your teeth after protecting your gums with a special rubber dam. The interval of keeping peroxide depends on the state of your teeth and the result you want to achieve. Normally, it is applied from 15 up to an hour maximum. If you have intense stains, a cosmetic dentist will recommend you to make an additional appointment.
How Much Does It Cost To Get Your Teeth Professionally Whitened?
The final price will depend on the dental clinic, used products, and the number of assigned procedures. The average cost of a professional cosmetic whitening dentist procedure is around $500 to $1,000. You should not stick to very cheap offers because a dentist may lack experience and professional skills. 
If your budget is limited, you can ask your dentist to dispense you with a take-home kit, which is a more affordable alternative for professional teeth whitening. The price ranges from $100 to $500. However, the results will never be the same compared to in-office procedures. 
Is It Worth Getting Your Teeth Whitened at the Dentist?
In-office cosmetic teeth whitening dentist procedure has a significant advantage. A professional specialist is vigilant and monitors the entire process. It is the safety warranty that everything goes as it is supposed to be. It is a safe treatment that you can do many times without getting irritation problems and teeth hypersensitivity.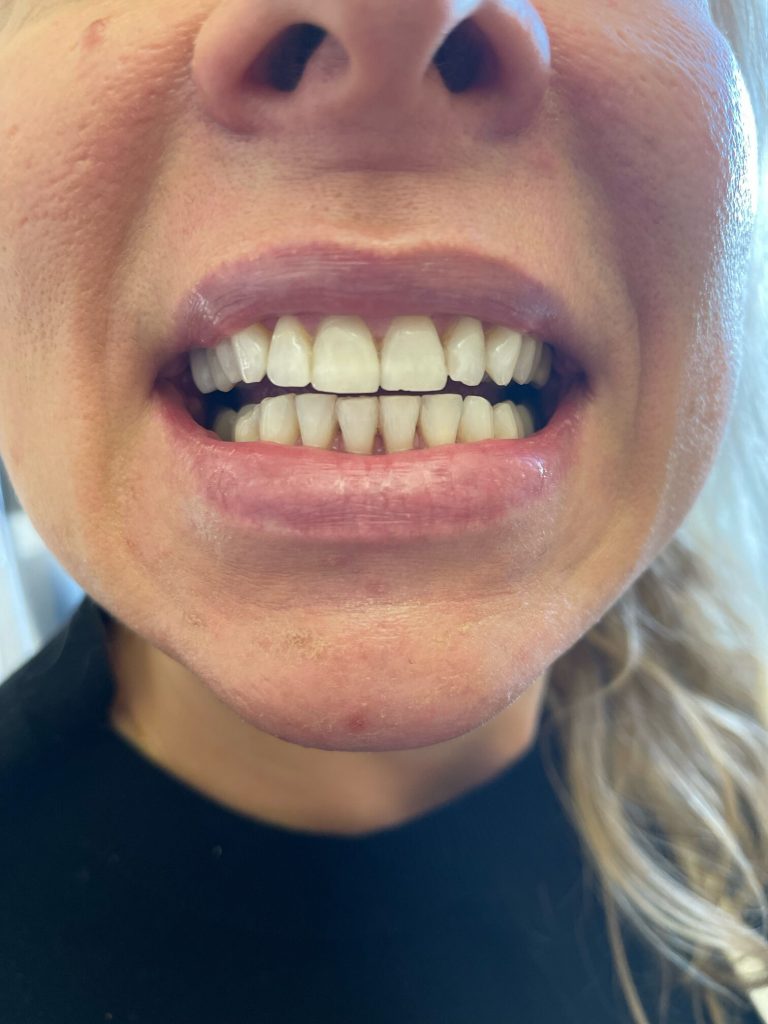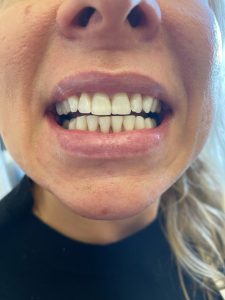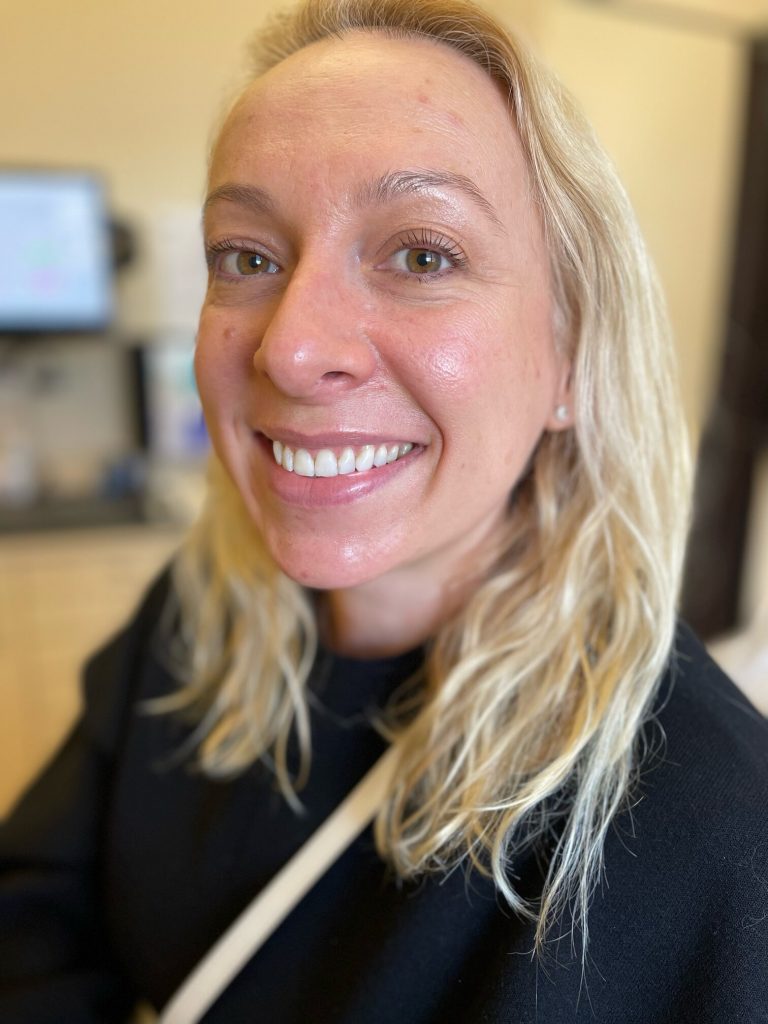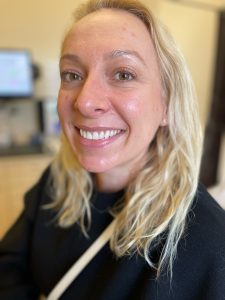 Are Cosmetic Teeth Whitening Procedures Safe?
Teeth whitening performed by a skilled dentist is 100% safe. It carries fewer risks compared to at-home teeth whitening alternatives. A doctor understands perfectly what he is supposed to do not to damage your teeth. As a rule, a patient gets his teeth and gums perfectly cleaned, plaque/tartar are removed, and all cavities are properly filled. It is an essential condition to make sure that your teeth are healthy and you are a good candidate for teeth whitening. Such a cosmetic treatment is not painful and never hurts the teeth.
What Causes Teeth Staining?
Check out the list of all the main factors that make your teeth stained. Do your best to avoid them if you want to get long-lasting results after your cosmetic whitening.
Eating habits

– you should decrease the consumption of over-colored foods and drinks such as red wine, coffee, coke, and oranges. Acidic food and vinegar lead to enamel erosion and a more transparent surface.
Smoking

– nicotine is responsible for leaving brown-colored deposits which soak into your teeth structure. It is one of the top reasons for teeth discoloration.
Drugs and chemicals

– you should avoid using too much fluoride because it causes white marks on your teeth.
Grinding and bruxing

– these are the side-effects of stress. 
Do not forget that whitening is never permanent. If you would like to maintain stunning results, you will need to undergo the same cosmetic teeth whitening dentist treatment on a regular basis.