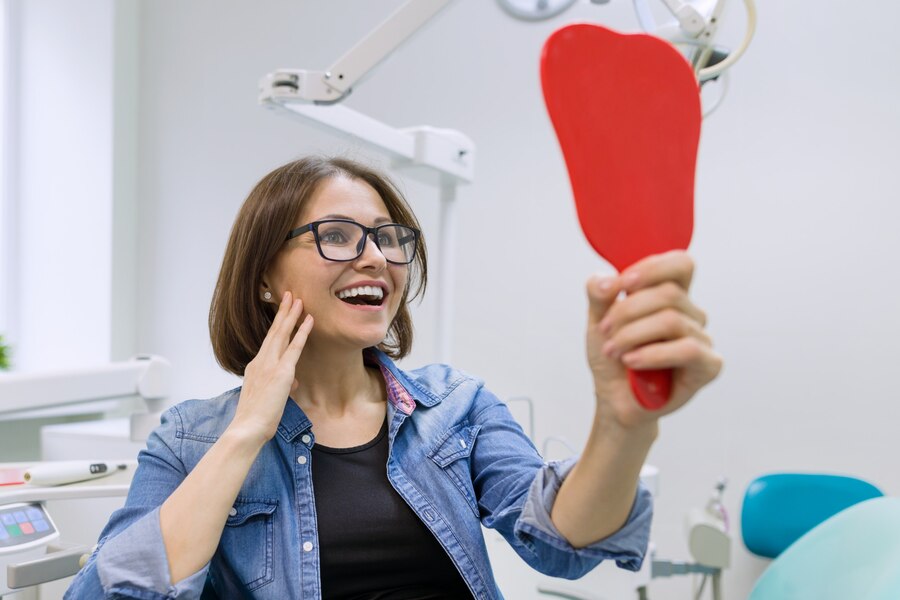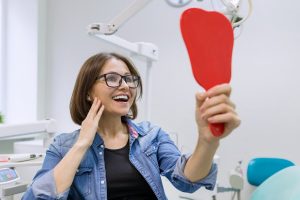 How many types of dental implants exist now? Dental implants are a modern dental restoration technology with the use of artificial teeth. It surpasses the classic methods of dental prosthetics in all aspects. The method is reliable and able to restore the aesthetic component of the oral cavity without destroying the neighboring teeth. Each implant has a long lifetime, which can last for decades.
The required level of qualification for implants has different types of dentists. Both an oral surgeon, prosthodontist, and cosmetic dentist can help solve this problem. At Sola Dental Spa, our specialists will perform a quality diagnostic of the oral cavity and determine the most appropriate type of dental implants, because everything is individual, based on the individual's health needs.
What type of dentist does dental implants?
Before answering this question, it is important to understand that one specialist deal with the creation of implants, and the other deals with the placement of implants. At Sola Dental Spa clinic work professional dentists who are engaged in both the treatment of teeth and a variety of procedures aimed at restoring the tooth row. All you need to do is make an appointment at the clinic and discuss all possible types of dental implants with a dentist.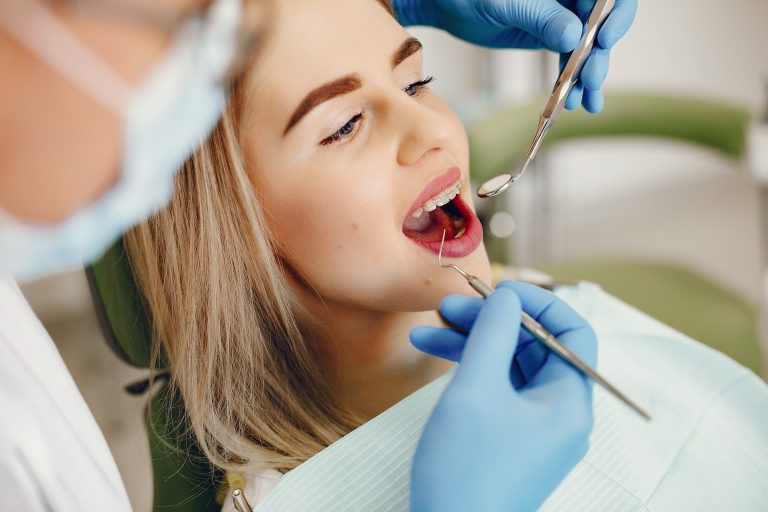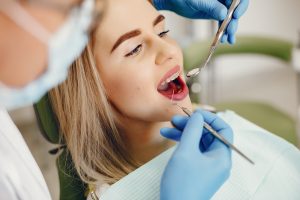 The most popular choice is an oral surgeon. In addition to their routine tasks of reconstructing the jaw and treating facial cancer, oral surgeons handle root canal or wisdom tooth extraction, dental crowns, and dentures.
Prosthodontists are also popular with people who intend to place dental implants.
The final step in such a procedure is often the process of fitting a custom-made crown. The doctor should have appropriate experience in this area, so choose him or her carefully.
Periodontists can also choose a type of dental implant and install it, but this is not their specialty. They take care of gum health but are familiar with the dental implant procedure and have the necessary knowledge.
Even an ordinary dentist can help in cases like these by giving you a consultation and advising you on which specialist you should go to.
What are the 4 types of dental implants?
Each implant consists of a screw (artificial root), a crown, and an abutment (connecting element between the screw and the crown). Today, the patient, together with the dentist treating him can choose among 4 types of dental implants with titanium root, which guarantees long-term use. The selection of the type of dental implant is an individual decision based on several aspects. Only a dentist can determine the most appropriate type of dental implant, so a consultation with a doctor is required.
There are four possible types of dental implants:
Single implant. This

type of dental implant

consists of three elements. First, there is an implantation of the root in the jaw, 3 months later a dentist places an abutment on it, and after another 2 weeks, a doctor place a crown (first temporary and then permanent).

The All-On-4 implant. In this case, using only 4 safely fixed implants, a dentist places a complete set of teeth on the lower (upper) jaw. Two of the implants are placed at a 30° angle to support the jawbone, even if the patient's jaw is too delicate. If you choose this

type of dental implant

, you can put a temporary denture (temporary at first and then a customized permanent denture after 7 months).

Dental bridges. A single

type of dental implant

that includes several crowns (2-3) that are squeezed between the implants on either side. If there is not enough bone, the patient will receive a bone graft prior to placement. Here, a doctor fixes an abutment after 3 months, followed by temporary and permanent crowns.

CEREC implants. A modern and high-tech type of dental implant that is very similar to a Single one. What is the difference, then, if the placement process is quite similar? With CEREC implants, you don't have to wait until the creation of a custom ceramic crown. A specialist makes it on a 3D printer and places it immediately after the abutment.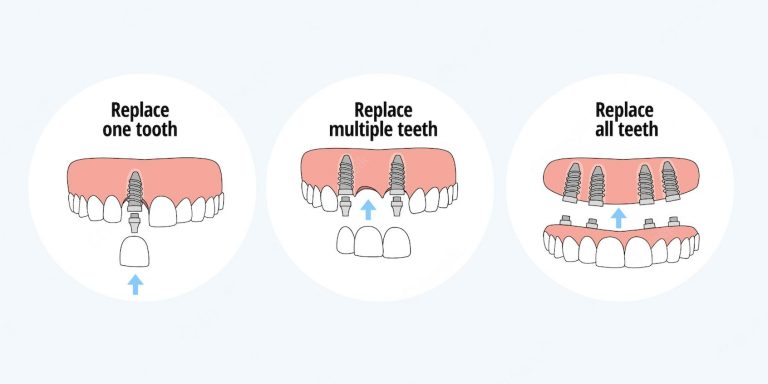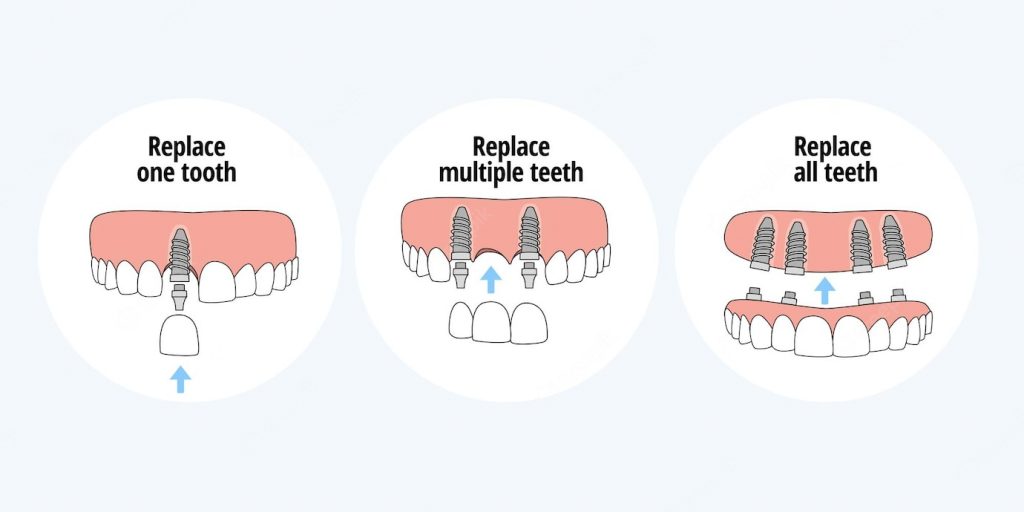 Which type of dental implant is the best?
This question has always been and always will be relevant because it is difficult to find a one-size-fits-all solution for all patients. We recommend each patient to visit Sola Dental Spa for a consultation and after the examination, a specialist will help you find the best solution. An individual approach to the patient is the dominant factor here. In addition, the dentist will also calculate the cost of the procedure and clarify whether insurance can be used. Read how painful is getting a dental implant, and be calm!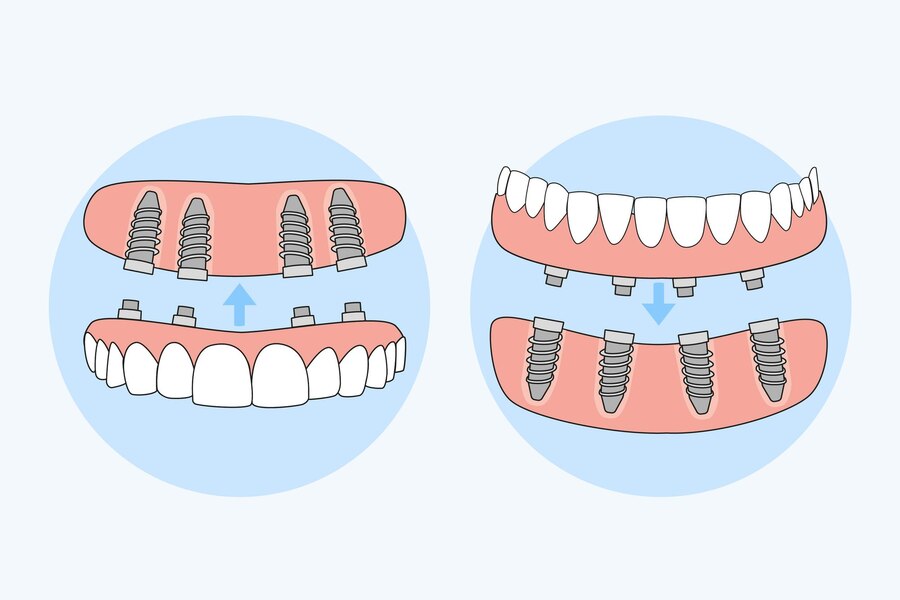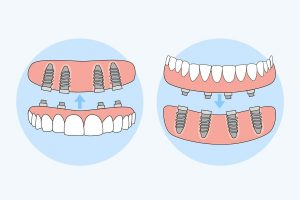 Most dentists say that the easiest type of dental implant is All-On-4. You already know about its features, so you know that for restoring a smile with a total lack of teeth, there is no better option. Also, this type of dental implant is suitable (are dental implants suitable for everyone?) for those patients who have suffered serious losses in the jaw mass. As a result, after surgery, it will be impossible to distinguish artificial teeth from natural ones.
However, the best type of dental implant depends on the case. If the patient is missing only a few teeth, meaning that multiple implants are required at once, there are several options to consider. The dentist may offer removable partial dentures, fixed bridges, and implant-supported bridges. The latter is best when replacing a small number of teeth. The procedure is more comfortable and stable, so the bone mass will stop losing its volume.
Which type of dental implant is most commonly used?
We already know about the 4 types of dental implants, but this is only one classification. Based on the amount of jawbone, the dentist decides what to choose – intraosseous (root-like, basal, zygomatic) or extraosseous implants.
The Intraosseous (endosteal) type of dental implant is the most common kind. There are even cases where they become an alternative option to removable dentures and bridges. This option can have different structures and placement options, so only your orthopedic dentist can determine which implant would be the ideal solution.
Nowadays, endosteal artificial teeth are a safe, effective, and popular option. Only in rare situations is it necessary to use an extraosseous implant (placed under the gums, on the jaw). These are situations with a short jawbone.
How much does a full set of teeth implants cost?
When exploring types of dental implants, the cost of the implant procedure is one of the main questions. In some cases, insurance may cover some costs, but you should check with your insurance provider before the procedure.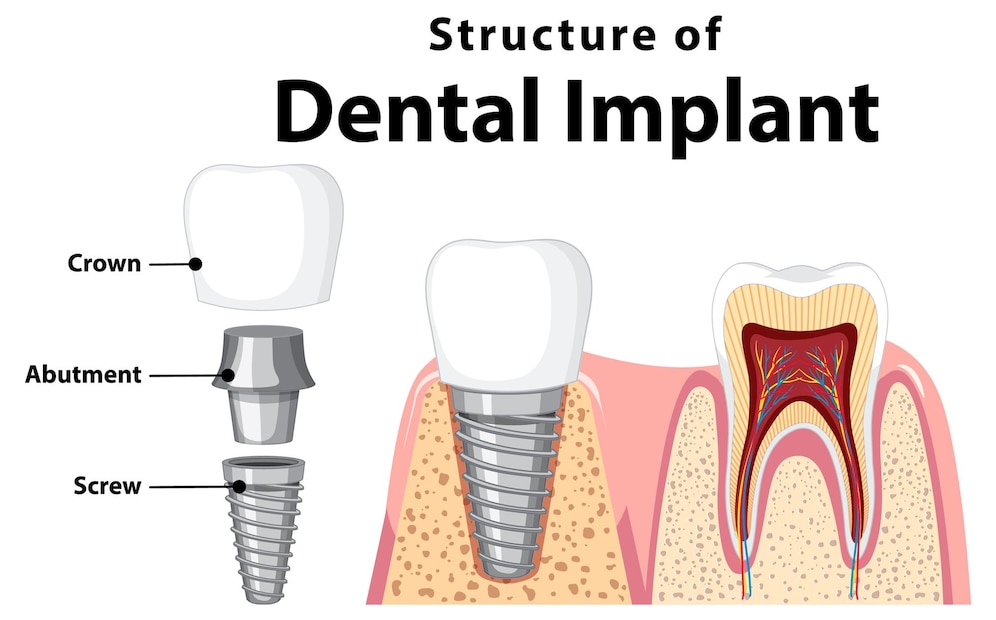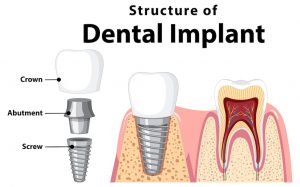 The price of dental implants depends on the type of dental implants chosen, the location and number of implants, materials, examinations, and additional procedures. Considering all these criteria, the cost can vary between $1,000 and $5,000 for 1 implant.
If we talk about the implantation of the full dental row, the cost is quite difficult to estimate. First, it is not a quick process, so it will take several months. Secondly, much depends on the types of dental implants (cost may vary) and exactly how many teeth require replacement. Preliminarily, we can say that implanting a full set of teeth can cost anywhere from $50,000 to $60,000.
It is easy to create a perfect smile by choosing the best type of dental implant. Dentists at Sola Dental Spa will help patients to solve the problem using an individual approach and modern types of dental implant placement. You can ask all your questions at the dentist's office by making an appointment online and scheduling a visit.