Keeping your teeth and gums as healthy as possible is not simple.  You should visit your cosmetic dentist, Dr Anne Gershkowitz,  in Staten Island,  NY routinely at least twice a year. A professional procedure of teeth cleaning, also known as  perio maintenance,  in Staten Island includes a series of essential steps to examine the state of your periodontal health and get rid of any kind of built-up bacteria.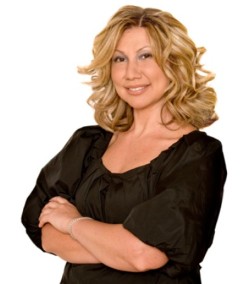 A traditional dental cleaning procedure includes the following:
Scaling

: the dentist has to consider the level of deep cleaning to remove bacteria between your teeth and gums. Only the specialist can measure the needed depth of cleaning. 

Polishing/Debridement

: your teeth start looking discolored due to tartar. If you do not remove it on a regular basis, you risk breaking the enamel, which functions as armor for your teeth.

Cleanness of teeth

is the key to having smooth and healthy teeth.

X-rays

: this examination step is important if your teeth look unhealthy and need some extra treatment before the cleaning.
At the end of the dental appointment, your teeth will look great! If you notice any issue, you must explain it immediately to the specialist.
What Is the Cost of a Tooth Cleaning Procedure?
Cleaning teeth in a reliable dental clinic is essential for preventing teeth decay and gum disease. The cost of a professional cleaning procedure is affordable and it is worth your money and time, compared to the potential costs of treating gum disease. Usually, the cost starts from $100 and up, depending on the well-being and other factors. The average cost is about $125 in most clinics. 
You should consider the following factors that may influence the general cost of clean teeth procedures:
The experience of the dentist.
Even though a tooth cleaning procedure is not difficult, you should always choose a specialist with enough experience.
If you have proper insurance, it should cover dental procedures up to 100% of the cost at least once a year. 
If you have not had your teeth cleaned by a hygienist for a long time, the hygienist or dentist may recommend a more extensive cleaning procedure. The final cost will depend on the amount of work and time that is needed.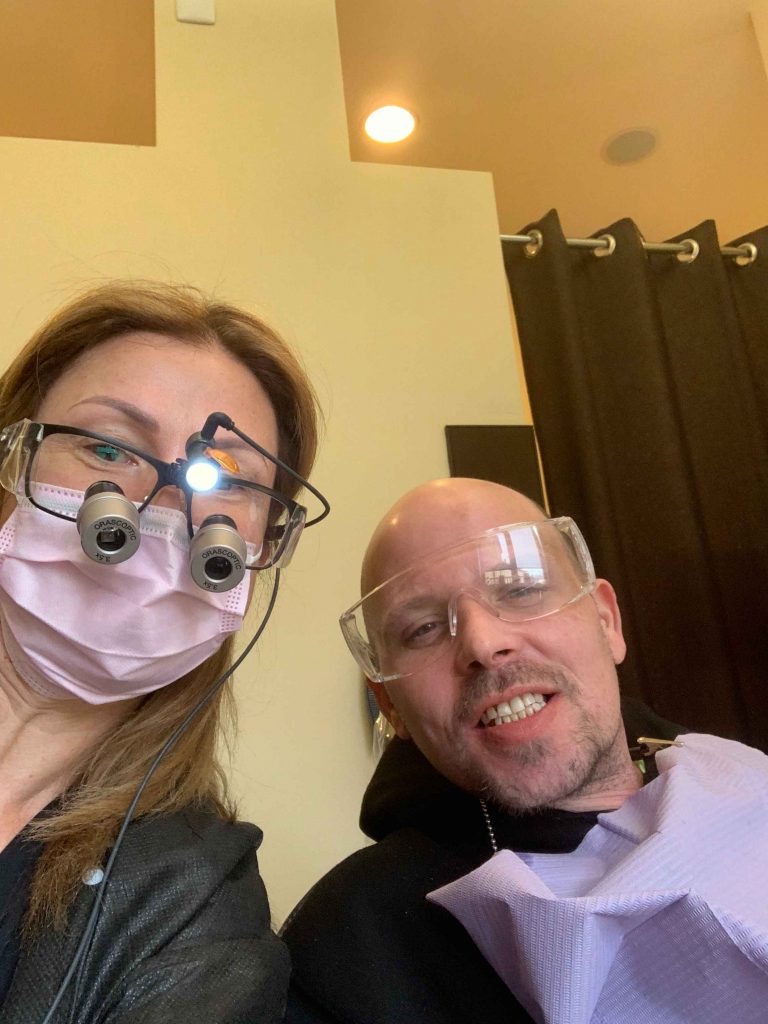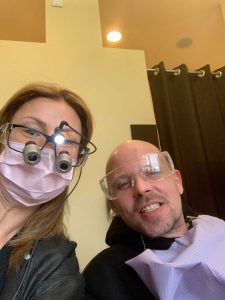 Is a Tooth Cleaning Procedure Good or Bad?
Professional dental cleanings are essential for both adults and children. We all know that numerous plaque and bacteria appear on your teeth after every meal or a little snack. Your daily care must include the following: brushing, washing your mouth, and flossing. However, homecare can be not strong enough to deal with tough bacteria that tend to build up between your teeth and gums. If you skip professional dental cleaning procedures, there is a risk that your teeth may break down causing enormous discomfort and cavities. Never forget that your poor oral care affects the overall health of your body. Teeth cleaning at the dental clinic is a must-do if you have either diabetes or heart disease. These two diseases may weaken teeth and cause severe oral diseases. Make sure you do take good care of your teeth daily and make an appointment for a regular professional teeth cleaning procedure.
Is It Painful To Get Teeth Cleaned?
A regular dentist cleaning procedure is an essential part of maintaining your oral care. If you do it on a regular basis, you will have a bright and shiny smile for years to come. Preventive procedures are the key to sound health. Modern clinics can provide comfortable and pain-free preventative care. Every patient has a unique sensitivity level. Some people do not feel any discomfort or pain during the procedure, while others may need light sedation. Your dentist will check your teeth and will do everything possible for you to have a positive dental experience. Most patients choose moderate sedation, which allows them to speak and make the body relax. You should discuss with your dentist the level of sedation you are interested in before the procedure starts.
How Often Should You Get a
Teeth Cleaning Procedure
?
Every patient is different and has particular needs. If you have dental issues, you will need to visit a dental clinic and have your teeth cleaned on a more frequent basis. We recommend you to follow general guidelines, which state it is recommended for a patient to make an appointment for a dental cleaning every half year. Only your doctor can recommend to you the most suitable schedule for cleaning depending on the state of your teeth.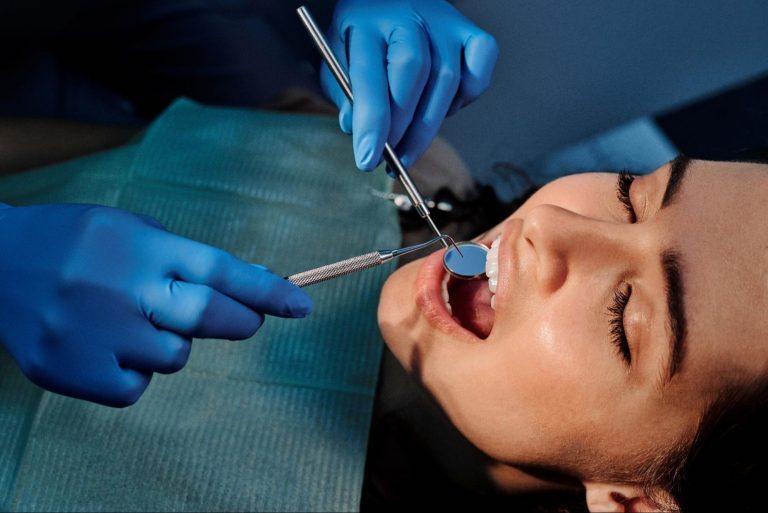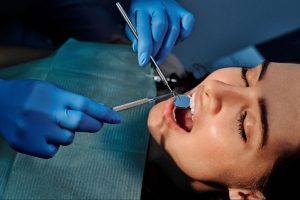 Does a
Teeth Cleaning
Procedure Remove Yellow Stains? 
A professional cleanness of teeth aims to remove the surface build-up of tartar and plaque and tartar. If you have some stains, which are not too deep, a dentist can clean them easily. Note that a teeth cleaning can be performed only on healthy teeth that have no signs of infection or periodontal disease. If you do teeth cleaning twice a year, they will have a brighter and cleaner look. However, if you have very deep yellow stains, you will eliminate them better with professional whitening. The main goal of teeth cleaning is to make your teeth less prone to yellow staining. It is essential to keep your tooth enamel as clean as possible and minimize the harmful effects of the following products: coffee, tobacco, tea, and wine. A professional teeth cleaning will make your smile much brighter!
Is It Safe To Have Teeth Cleaned During a Pandemic?
The pandemic turns the world and lives of millions of people upside down. The situation we live in has changed common protocols and regulations in dental clinics. Some people can't decide whether it is safe to visit a cosmetic dentist to get professional teeth cleaning done at a clinic.  Sola Dental Spa team implements the highest safety and health standards to assure every client's visit is as safe as possible.  Fears should not stop you from getting professional dental care, which is essential for your general health and wellbeing. Never skip a dental appointment if you have chronic diseases, such as heart diseases, diabetes, or immunodeficiencies. 
Healthy Tips To Keep Your Smile White:
Brush the teeth two times per day.

Floss on a daily basis to remove any food, which gets stuck.

Never avoid using mouthwash after flossing.

Minimize the consumption of acidic food, which is harmful to your enamel.

Pay attention when you eat hard foods not to chip or damage your teeth.

Stop using tobacco products, which lead to serious dental issues.

Order a mouth guard if you grind your teeth while sleeping.