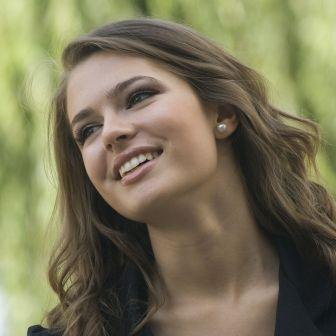 Dental veneers is a good choice for your smile makeover. Porcelain veneers and lumineers look very natural. They are like your own teeth but in their perfect shape, color and condition. It is not possible to differ them from the natural teeth if they are inserted by a professional dentist.
Dental veneers have the advantages that make people take the decision to insert them.
So How the Teeth are Prepared for the Veneering Process?
First of all there is nothing that is needed to be done by you. Your teeth will be prepared by the dentist during your first target visit.
1) Step 1: Teeth Shaving
Veneers insertion in Staten Island New York is one of the most sparing procedures for teeth. Your natural teeth stay healthy, though the enamel is shaved down alittle. The veneer is thin and the thickness of the enamel that needs to be shaved down is equal to the thickness of the veneer. It is like a new strong protective shell for your tooth.
Dental veneer covers the front and the sides of the tooth. And its typical thickness is 0.5 mm. But it may vary even within 1 tooth. In some locations of the tooth veneer will be thicker and in some thinner to align the tooth surface.
2) Step 2: Temporary Veneers Wearing
After the theeth are shaved the molds are taken to make the permanent perfectly fit veneers. To fabricate your veneers takes 7-10 days. During this time you'll wear the temporary veneers provided by your dentist.
3) Step 3: Dental Veneers Insertion
Once your permanent veneers are ready they'll need to be applied. The average time for 1 veneer application is 20 minutes. If 8 veneers will need to be inserted it will take approximately 2 hours and 40 minutes.
Learn more about veneers cost with "Two weeks to a perfect smile" in Staten Island New York offered by our professional cosmetic dentist Dr Anne Gershkowitz.
There are the other veneers related questions that may bother you.
Please see the answers to some of them below.
Is it painful to get veneers?
No, the professional dentist will take care of you not to feel any pain during the procedure. A localized anesthesia will be used to make you numb.

Do veneers ruin your teeth?
No, veneers do not ruin your teeth. They are designed to protect and improve their shape and color.

What is the lifespan of porcelan veneers?
Their average lifespan is 10 years. But if treated carefully they can serve up to 20 years.

What is the cost of dental veneers?
At this moment we have the great offer for porcelain veneers for our patients. Click here to learn more.

How long does it take to heal from veneers?
As per our customers usually it takes around 2 weeks to get used and heal from veneers.
On our Instagram page you may find many interesting pictures including Sola Dental Spa smile makeovers results.
If you need the answers to more of your questions do not hesitate to contact our dental clinic!