Cosmetic Dental Crown and Bridge
Both dental bridges and crowns are fixed dental prosthetic devices. They have nothing in common with removable dental devices, which a patient can take out daily. Bridges and crowns are cemented onto your natural teeth or dental implants. By reading this article, you will understand how dental crowns and bridges work.
What Is the Difference Between Crown and Bridges?
You must have seen many crowns and bridges before and after pictures. You see big changes in people's appearance and you want to reach the same results with your smile. Let's see how crown and bridges in dentistry work and what is the difference between them.
How Does a Dental Crown Work?
A dental crown is mainly used to cover entirely your damaged tooth. It is an efficient way to strengthen a weak tooth and improve the appearance of your smile in general. Many dentists use crows for improving the alignment or shape of teeth. It is a common practice to place crowns on the top of your implant to achieve a natural shape of your tooth and make the perfect structure for a tooth function. A dentist uses porcelain and ceramic crowns for better matching results to natural teeth. Alternatively, other materials, such as metal alloys and gold can be used as well. They are excellent for back teeth because they are much stronger and resistant compared to ceramic. Porcelain crowns look like metal shells, which helps to achieve attractive results.
When is a crown recommended?
Replacing a filling when there is not enough remaining of your tooth.
Protecting weak teeth from serious fracturing.
Restoring severely fractured teeth.
Attaching dental bridges.
Covering dental implants.
Covering teeth that are badly shaped or discolored.
Covering teeth after performing root canal procedures.
How Does a Dental Bridge Work?
A dentist recommends placing a dental bridge when a patient misses a single or several teeth. It is a way to avoid a so-called "bad" bite caused by left gaps of missing teeth, which tend to shift and rotate. A dentist cements a dental bridge to your natural teeth/implants surrounding all the empty space. The teeth that serve as anchors to dental bridges are called abutments. A pontic is a replacement tooth, which is attached to a dental crown and covers the abutments. A patent has the right to choose materials for a future bridge. The material will influence the function, aesthetic look, and final cost. If you want to achieve a natural look, we recommend you go for a ceramic or porcelain bridge.
What Is Better a Bridge or a Crown?
A professional dentist must analyze your case. If you have several missing teeth, it is recommended to place a bridge. If you have gaps left by some missing teeth, it may cause a wrong bite. The problem is caused by remaining teeth, which rotate and shift into empty spaces. If you ignore such an imbalance, it will result in severe gum disease or even temporomandibular joint disorders.
If you can't choose between a dental Here's a simple way to help decide which is better for you between a dental crown and bridge, there is a simple way to make the right choice:
If your tooth is damaged, but you can still use it, the choice falls for a crown.
If your tooth is missing or has been removed recently, a dental bridge is the best choice.
You do not have to decide, as your dentist knows better than you. Discuss all the details of bridges and crowns for teeth with an expert.
Does a Dental Bridge Need a Crown?
The dental bridge consists of several crowns. The number depends on the number of missing pintics and teeth. A well-placed dental bridge will improve the ability to chew, the overall appearance of your smile, and prevent your teeth from getting crooked. If a patient has several missing teeth, a professional dentist can recommend an affordable bridge treatment.
There are four main types of dental bridges.
This method uses a false tooth that gets held in the right place by crowns. It is one of the most affordable types of dental bridges. A patient can choose this option only if there are natural teeth on both sides of the gap.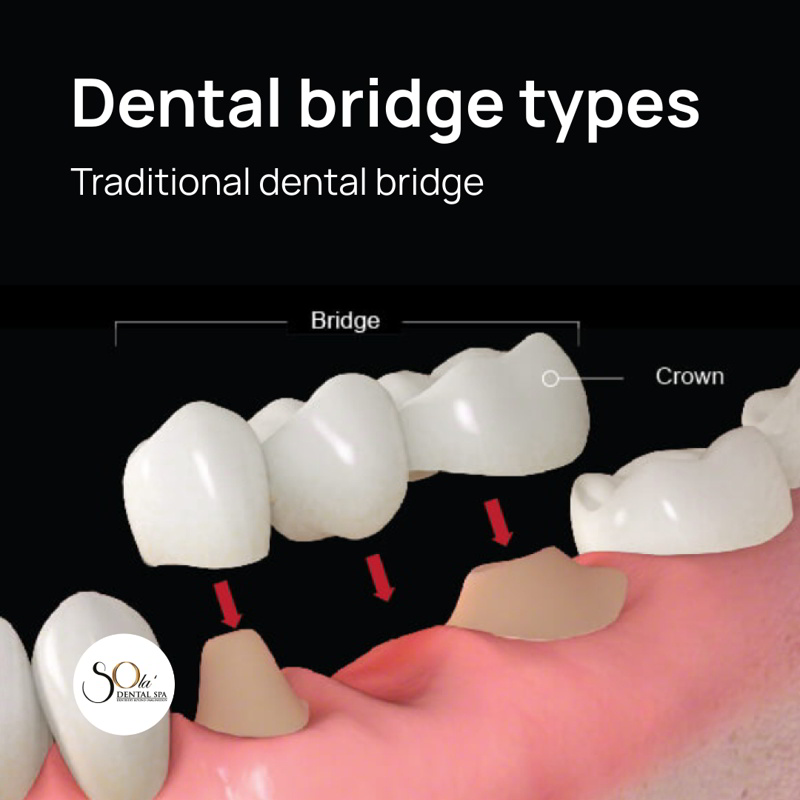 The pontic in a cantilever bridge is held in the right place by a crown. A dentist cements a crown to an abutment tooth. To apply this treatment, a patient needs a single natural tooth, which is placed next to the missing gap.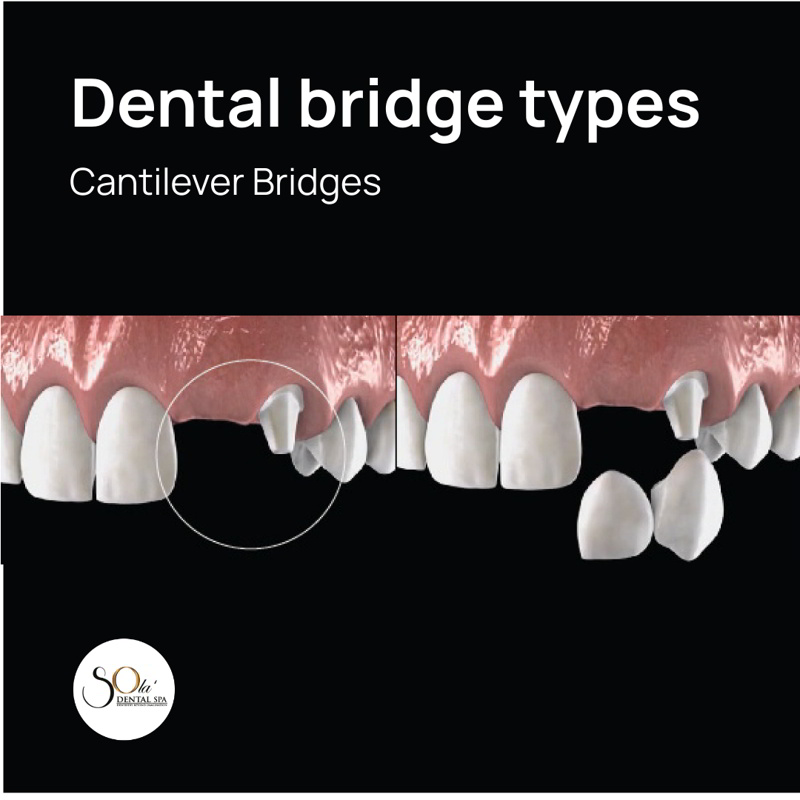 This bridge type uses a framework of metal/porcelain, which gets bonded onto the backs of a patient's abutment teeth.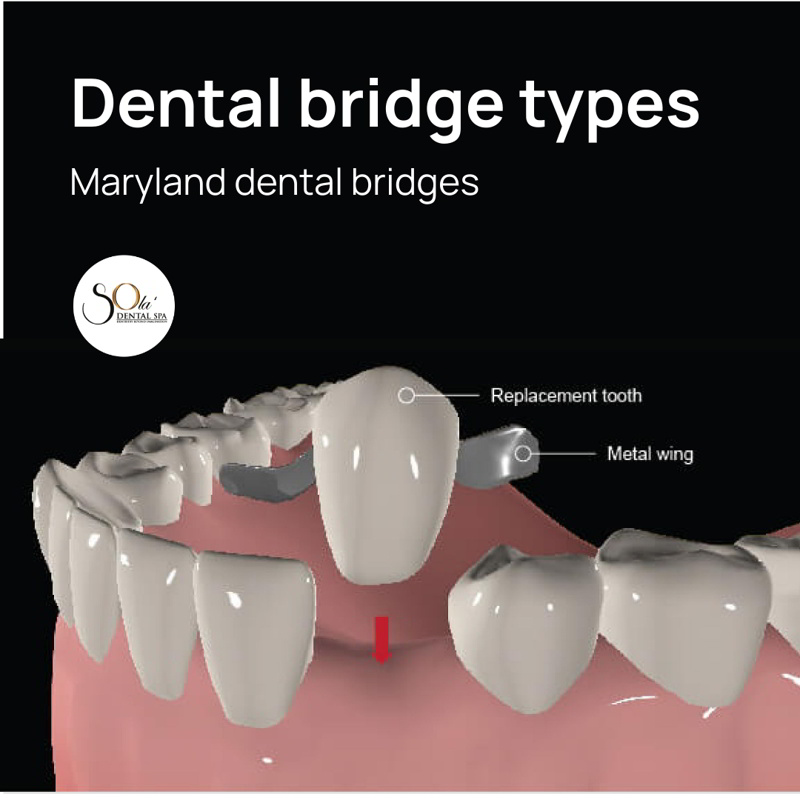 An Implant-Supported Bridge
A dentist uses implants as opposed to frameworks or crowns. It is necessary to surgically place one implant for a missing tooth. Implants will hold the entire bridge in the fixed position. In case it is not possible to place an implant for all missing teeth, the bridge may include a pontic suspended between two crowns supported by implants.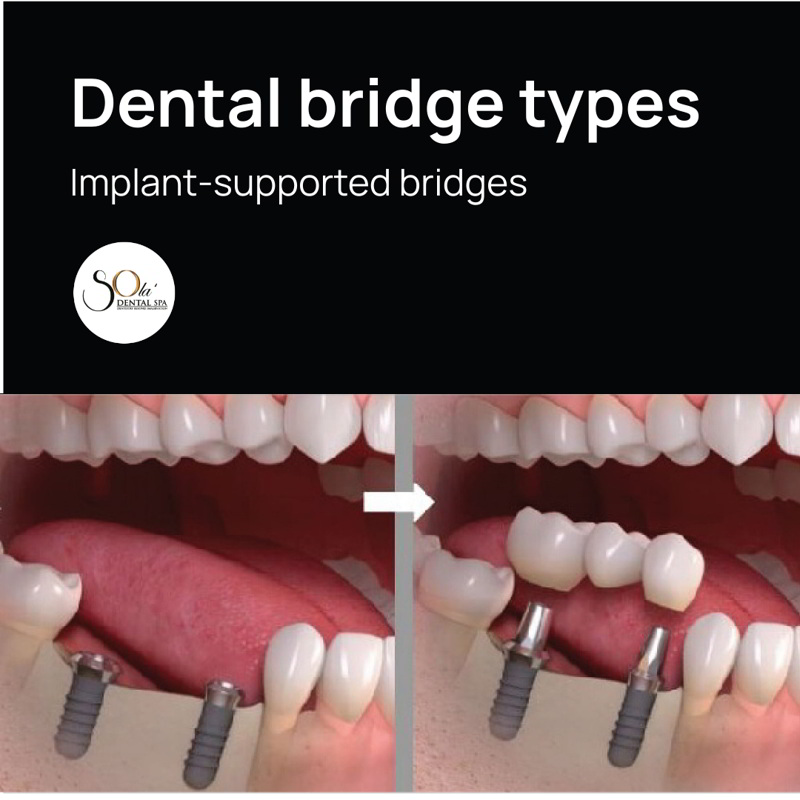 What Is the Crown and Bridge Price?
The average crown and bridge price varies a lot. It mainly depends on several factors:
the type of crown and bridge teeth;
the material used during the treatment;
the cost of a dental laboratory.
If you need to place a structure, which serves as a tooth surface for a bridge or crown, you will be charged extra. Your dentist will inform you of the final crown and bridge treatment price prior to the work starting. Do not forget to check the plan of the insurance company you use. In certain cases, they can cover the cost partially or fully.
Conclusion
At Sola Dental Spa, experienced staff performs various dental treatments. Dental bridges and crowns are the most common treatments. They are a sustainable replacement for weak, damaged, unattractive, or decayed teeth. If you want to get additional information on dental crowns and bridges, feel free to contact our consultants.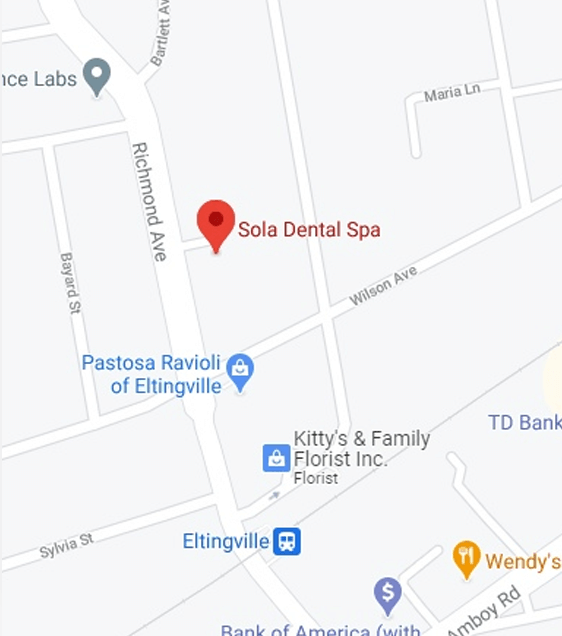 Sola Dental Spa
3777 Richmond Ave,
Staten Island, New York 10312


[email protected]
www.soladentalspa.com
     Sola Dental Spa working hours

We're open on Sunday!
Sunday 9 am – 5 pm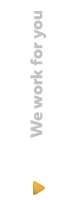 Monday 9 am – 3 pm
Tuesday 9 am – 8 pm
Wednesday 9 am – 3 pm
Thursday 12 pm – 8 pm
Friday 9 am – 3 pm
Saturday closed
Aromatic (lavender) Eye Pillow
Relaxation-hand Exfoliation Treatments/ Organic blend of pacific sea salts and essential oil of lemongrass
Tranquil Eyes- Eye Hydrating Therapy
Relax Water Therapy (Lavender & Aloe), calms nerves, easing stress and tension while moisturizing the entire eye area
Puffy Eye Water Therapy (Cucumber & Aloe), naturally relieves eye puffiness caused by lack of sleep, allergies, too much fun or a good cry
Age Defense Water Therapy (Antioxidant, Green tea, Vitamin C, Honeysuckle, Aloe, Allantoin), aids in wrinkle relief, while moisturizing the entire eye area
Paraffin Hand Treatments (Lavender), deeply hydrates and soothes overworked, dry hands.