Sola Dental Spa
3777 Richmond Avenue, Staten Island
4.8 110 reviews
Ankita Goyal
2 months ago
Best place for dental hygiene on Staten Island!! These guys are extremely friendly yet professional and best part, punctual!! They never make you wait like other dentists. They send reminder texts for all your appointments. To respect social distancing, they allow only 1 person in waiting room. They also provide advice on procedures as per your teeth health. Amazing service overall. Definitely recommend.
Sabrina Coluccio
a month ago
I HIGHLY recommend Sola Dental Spa. Dr. Gershkowitz is truly a master of her craft. I got my porcelain veneers done here and it's unbelievable how natural and amazing they look. They came out better than expected. The whole staff was very kind and attentive and made the process that much more great. Their advanced technology actually spotted things I never knew existed from my previous dentist. Needless to say I've switched to Sola as my primary dentist.
Omar Gaitan
3 months ago
Stephanie & staff are great. Always friendly and welcoming especially after re-opening from pandemic. Dr. G is the best. Always giving me great information on keeping my teeth healthy & strong. Will 1000% recommend coming as I do on a regular basis!
Rex Christian
4 months ago
I've been a patient for several years now and always had a great experience. The staff is friendly, professional and highly skilled. Never felt pain during any cleanings or during any procedure. Dr. Gershkowitz is wonderful and has awesome bedside manner. The office is clean and very modern. The extra precautions by the staff during the pandemic was comforting and they truly care about your well being. 5 stars all around !!
Christian Bermejo
a month ago
During the pandemic i was very leary about going to the dentist but Sola dental was prepared with the most state of the art equipment to ensure the safety of their staff as well as the patients they serve. From the receptionist to the hygienist Stephanie and not without mention Dr. Anne Gershkowitz the attention is without a doubt the best we have had. We highly recommend Sola Dental and hope you make your appointment today.
May Colindres
a month ago
Stephanie was amazing ! I highly recommend her. The staff was very nice and welcoming. Very nice atmosphere!
V Kazanecki
3 months ago
Had a great experience here, Stephanie was so kind, funny and welcoming. Everyone I worked with was very respectful of my gender identity and there were no questions asked when it came to my pronouns! No judgement zone !! It's hard to find a safe place for LGBT people on Staten Island and this place is definitely as safe place to go to! Happy I found a great place to get my teeth cleaned with and amazing staff!
briana johnson
6 months ago
I'm a new patient of yours, had only 2 visits. First was for a cleaning and the second one for a crown some time later. I have very sensitive teeth and was super impressed with how well my teeth were taken care of. The atmosphere is wonderful as well! Everyone is so welcoming and attentive. This is exactly what I was looking for.
Fred Lee
5 months ago
Great place! Doctor and staff are super experienced. You feel it right once you step into their office. Dr Gershkowitz always answers all my numerous questions and when it comes to the procedure I feel satisfied and comfortable. I know I'm in the right hands.
Jack Dean
6 months ago
Sola Dental Spa is our family dentist. The location is also very convenient for us. The staff is great, the hygiene procedures are gentle, and we have the Doctor's attention at every visit. Even my kids love coming to their appointments!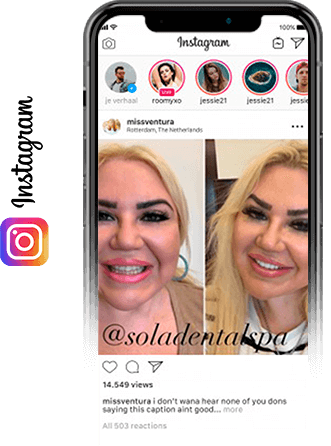 Sola Dental Spa's instagram
GET IN TOUCH

Sola Dental Spa 3777 Richmond Ave, Staten Island, New York 10312

[email protected] www.soladentalspa.com
WORKING HOURS

We're open on Sunday!
Sunday 9 am - 5 pm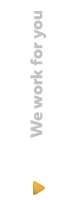 Monday 9 am - 3 pm
Tuesday 9 am - 8 pm
Wednesday 9 am - 3 pm
Thursday 12 pm - 8 pm
Friday 9 am - 3 pm
Saturday closed